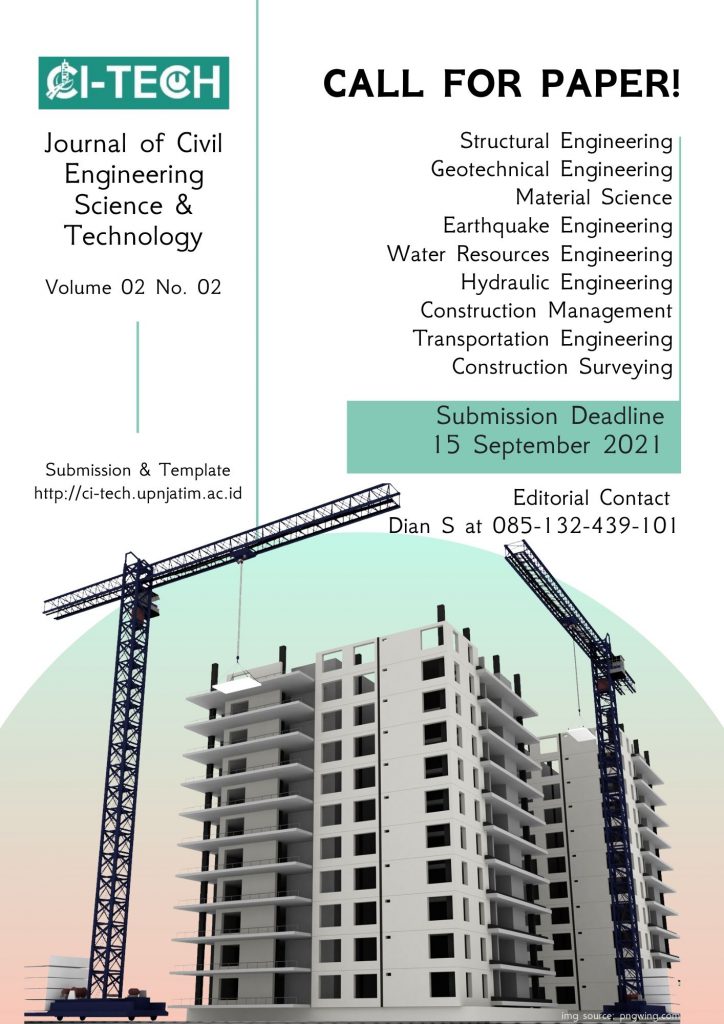 We would like to invite you and your colleagues to submit your research articles in Journal of Civil Engineering Science & Technology Vol. 02/No.02. CI-TECH Journal is a journal edited and published by Civil Department of UPN Veteran East Java. The scope of journals covers all aspect of civil engineering which include Structural Engineering, Geotechnical Engineering, Material Science, Earthquake Engineering, Water Resource Engineering, Hydraulic Engineering, Construction Management, Transportation Engineering, Construction Surveying.

Submission: Authors are requested to submit their papers electronically to our website http://ci-tech.upnjatim.ac.id

Audience: Practicing Engineers, Lecturer, Researchers, Students, Faculty member and Professionals.

Due Date: 15 September 2021
Best Regards,
Editorial Team